I've pretty much settled on Bandcamp as my main source for buying digital audio files. The platform has long been a favorite of indie artists and labels due to their fair distribution of revenue from music sales (physical and digital).
The artist friendly attitude at Bandcamp is further enhanced by the ongoing Bandcamp Friday campaign, which increases the artist share from their usual 82% to an unmatched 93%, with the remaining 7% used by the platform to cover the cost of processing fees.
Those of us with fan accounts also benefit from Bandcamp's huge variety of releases in physical and digital formats. I've had more than one Bandcamp fan account over the years, and in that time my format preferences have shifted as my listening habits have evolved. One result of that fickleness is that my digital music library is in multiple formats and scattered around on multiple hard drives.
I have some Bandcamp purchases downloaded as MP3, some are downloaded as AIFF, some FLACs, some WAVs. Some albums are added to my Headless Plex server, some are being stored on external USB drives… You get the idea; It's a mess.
What I need to do is:
Combine all of my Bandcamp purchases to a single account
Download my entire Bandcamp collection in AIFF format
Update the Metadata for each of my downloaded Bandcamp purchases
Bandcamp doesn't make that second task (bulk download my entire Bandcamp collection in a single format) very easy. The Bandcamp UI requires that you choose to download each album individually by navigating to the release page, selecting a format, then clicking download.
At best that's 3 clicks for each release. Even more if you include having to navigate back to the collection page to select the next purchase for download. One of my accounts has 144 purchases associated, so that's 144 x 3 = 432 clicks. There's no way I'm going to sit here and entertain that level of tedium.
Luckily, a third-party developer has written a Chrome and Firefox browser extension to do all the boring stuff for me.
Huge shoutout to @hyphmongo for taking the time to create Batchcamp. It's a super simple Chrome or Firefox extension that allows you to select items from your Bandcamp collection in bulk and download them all in the same format in one go.
This essentially means that I'm able to download all 144 releases from one of my collections with 3 clicks. Amazing.
Bulk Download Your Entire Bandcamp Collection with Batchcamp Chrome Extension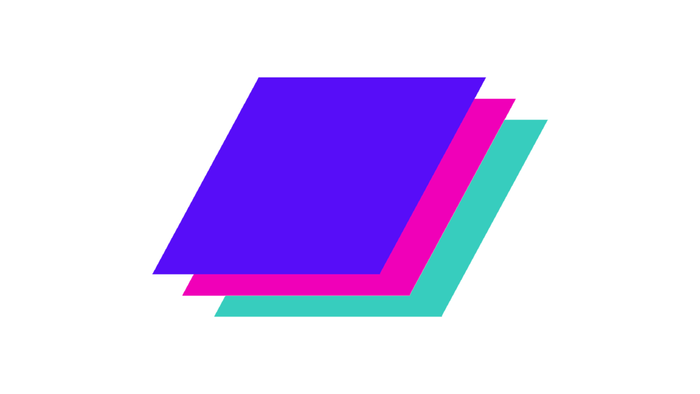 Use this third-party Chrome and Firefox browser extension to bulk download your entire Bandcamp collection in whatever format you like.
Project Cost: $0 – $0
Total Time: 5 Min.
Tools and Supplies
Here is a list of tools and equipment that you should have on hand before you begin this project:
Tools
A Bandcamp Account

You'll need to have a Bandcamp account with some purchased music in your collection in order to take advantage of the Batchcamp Chrome extension.

Batchcamp Chrome or Firefox Extension

With this guide you'll download and use the Batchcamp Chrome extension or the Batchcamp Firefox extension

Chrome Browser or Firefox browser

Batchcamp is available as a Chrome browser extension and a Firefox browser extension, so you'll need to have one of those two browsers installed.
Supplies
Music purchased on Bandcamp

Using this guide you'll be able to bulk download your entire Bandcamp collection to add to your harddrive or Plex Media Server.
Add the free Batchcamp extension to your Chrome or Firefox browser

Chrome users:

Open your Chrome browser and navigate to the following url:

https://chrome.google.com/webstore/detail/batchcamp/jfcffbaekgnenlohblfgpohgdhalgjeb

On that page, click the button that says Add to Chrome.

Firefox users:

Open your Firefox browser and navigate to the following url:

https://addons.mozilla.org/en-GB/firefox/addon/batchcamp/

On that page, click the button that says Add to Firefox.

in both cases ou'll be presented with a warning letting you know that the extension will be able to manage certain aspects of your Bandcamp collection. Batchcamp is going to do some downloading on your behalf, so go ahead and accept this.

Add the free Batchcamp extension to your Chrome or Firefox browser

Pin the Batchcamp extension to your browser

Extensions can be managed in the browser, but this one should be pinned to the browser for easier access to the settings.

Pin the Batchcamp extension to your browser

Log in to your Bandcamp account and view your Collection

Now log into your Bandcamp account and go to your Collection by clicking on your profile icon and selecting your Bandcamp username / view collection.

Note: As of Batchcamp version 1.0.6 you can also download your Bandcamp collection directly from your Purchases page 🎉 🎉 🎉

Log in to your Bandcamp account and view your Collection

Open the Batchcamp extension and select a format

While viewing your Bandcamp collection, open the Batchcamp extension settings and select the format you want, then select the number of concurrent downloads.

Concurrent downloads refers to the number of releases you want to download simultaneously. I leave this setting to the default (3) to avoid any potential rate limiting that Bandcamp might apply.

Open the Batchcamp extension and select a format

Select the releases that you want to include in your bulk download

You can select as many or as few releases as you want to include in the bulk download of your Bandcamp collection.

If you want to include everything in the bulk download, click the purple box outline (top left on the Collection page, top right on the Purchases page) of the first release, then scroll to the last release. Hold shift, and click the purple box outline (top left) of the last release.

This should select all releases and all purple box outlines should be ticked.

Select the releases that you want to include in your bulk download

Click the Download button

Click the DOWNLOAD ITEMS button in the bottom right corner of the browser window.

Click the Download button

Keep the Download tab open until downloads are complete

A new tab will open in your browser where you'll be able to monitor the download progress of your Bandcamp collection.

Keep this tab open until the downloads are complete. The downloaded releases will be saved to whatever directory your browser is set to save downloaded content.

Keep the Download tab open until downloads are complete