Sonic Sage is a feature that was first introduced with Plexamp version 4.7.1 under a new Search category called Sonic Explorations.
If you haven't yet updated to the latest version of Plexamp, you can find steps to do so here: How to enable updates for Headless Plexamp on Raspberry Pi.
What is Sonic Sage, and how does it work?
Sonic Sage uses machine learning algorithms to create playlists for users based on prompts entered into a text field.
In simpler terms – Sonic Sage is a way of building Playlists based on a vibe or a feeling you want evoke or immerse yourself into.
To use Sonic Sage, you need to create an account with OpenAI and connect it to Plexamp using an API key. Once enabled, OpenAI does the work to return a playlist of tracks that should meet criteria you've set when "searching" within Sonic Sage.
NOTE: Sonic Sage works best when you have a Tidal account connected to your Plex server. It will also analyze your personal music library (taking into account factors such as your listening history, favorite artists, and genres) to generate playlists that are tailored to your specific tastes, but most users report that a Tidal account linked to your Plex account greatly improves the results.
What is OpenAI and how much does it cost?
OpenAI powers the AI behind Sonic Sage, so a free OpenAI account is necessary to generate the API key that will activate Sonic Sage in Plexamp.
When you sign up for your OpenAI account, you'll have a $5 per month credit for the first three months. This will be enough to experiment with building some playlists in Plexamp and decide whether or not the feature is worth continuing to use with additional credits.
Does Sonic Sage work with Raspberry Pi or Headless Plexamp?
Not really. 😔
You can add your API key and attempt to create a prompt for Sonic Sage using Headless Plexamp on your Raspberry Pi but, in my testing, it will not return any results.
But, there is a workaround:
The workaround for this would be to use the Plexamp App on your mobile or desktop device to build your Sonic Sage playlist, then select your Headless Plexamp Raspberry Pi as the output device.
Does Sonic Sage work if you don't have a Tidal account?
Yes!
As of Plexamp 7.4.3 Sonic Sage can be used even if you don't have a Tidal account linked to your Plex account.
Using Sonic Sage without Tidal will return fewer results and, in some cases, your prompts may return zero results if you don't have Tidal connected and your own music Library is not very large.
You might see better results from your own Library if you Optimize your Plex Server Database after enabling Sonic Sage.
Do you need a Plex Pass to use Sonic Sage?
Sonic Sage is a Premium Feature for Plexamp, so you'll need a Plex Pass to enable it.
How to Use Plexamp Sonic Sage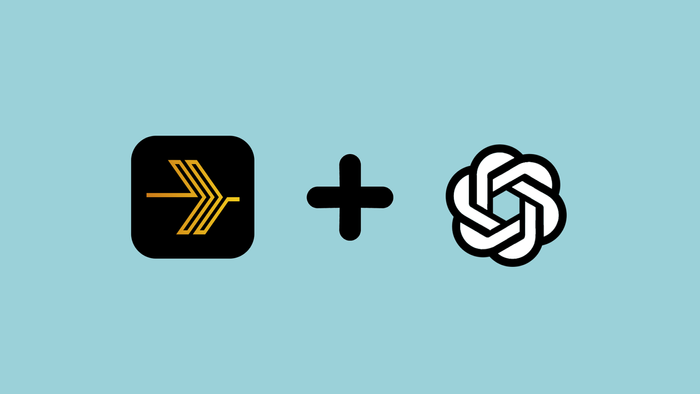 Learn how to use Sonic Sage for your Sonic Explorations in Plexamp. Sonic Sage works best if you have a very large music library added to your Plex server, or with a Tidal account connected to your Plex account.
Project Cost: $5 – $0
Total Time: 5 Min.
Tools and Supplies
Here is a list of tools and equipment that you should have on hand before you begin this project:
Tools
An OpenAi Account

You might already be using OpenAI for another project, but if you don't have an OpenAI account we'll take you through the steps to create one so that you can generate the API key to add to your Plexamp Settings.
Open the Plexamp App on your Mobile or desktop device

Sonic Sage doesn't work with Headless Plexamp yet, so you'll need to use a mobile or desktop install to get started with Sonic Sage.

Make sure you're updated to at least Plexamp version 4.7.1 by viewing Settings → About

Open the Plexamp App on your Mobile or desktop device

Click the Search Icon and find the Sonic Explorations Heading

Sonic Sage is essentally another way to search for music to listen to in Plexamp, but with the added benefit of being able to have an AI tool create playlists from descriptions or prompts that you provide.

You'll find Sonic Sage by navigating to Search → Sonic Explorations → Sonic Sage

Click the Search Icon and find the Sonic Explorations Heading

Log in or Register an account with Open API

Clicking into the Sonic Sage settings will alert you that an OpenAI API key is required to use the feature.

Click the link for Get an API Key and you'll be taken to the OpenAPI platform website - https://platform.openai.com

If you already have an OpenAPI account you can log in, otherwise click the button to Sign Up and go through the process of creating your log-in and password.
If you're signing up for the first time you may need to confirm your email address. OpenAi will send you an email to do that.
Once the email address is confirmed you can continue filling out your OpenAi profile.

Log in or Register an account with Open API

Create an API key with OpenAPI

With your OpenAi account created and logged in, you can now generate an API Key to use for Sonic Sage.

Go to the following URL: https://platform.openai.com/account/api-keys, (Log-in again if you need to)
Click the Button that says Create new Secret key
Once created, copy the API key immediately (you won't be able to access it again once you close the pop-up)

Create an API key with OpenAPI

Add the API Key to your Plexamp settings

In Plexamp, go to Settings → Advanced → Sonic Sage → OpenAI API Key

Paste your API Key in the field provided. There is no save or update button here, so just paste and then go back to the Search screen.

Add the API Key to your Plexamp settings

Create your first Sonic Sage prompt using OpenAI

From the Search screen in Plexamp, click into Sonic Sage again. You should be presented with some example prompts based on some of your recent plays.

Try one of the suggested prompts to get an idea of how to structure your Sonic Sage searches, then try a few of your own!

Remember that at this point Sonic Sage works best if you have a Tidal integration for your Plex account.

Create your first Sonic Sage prompt using OpenAI