In this article we'll talk a bit about one of the most creatively free periods of Jazz legend Herbie Hancock. More specifically, we're going to take a deep dive into the history of Herbie Hancock's Mwandishi band.
The Mwandishi band represented a major creative and aesthetic shift in Herbie Hancock's vast catalog of great music similar to (and inspired by) Miles Davis's famous electric period.
Introduction and background
Herbie Hancock was introduced to the piano at a very young age in his hometown of Chicago when a childhood friend and neighbor had been gifted the instrument and invited Herbie over to see it. Herbie fell in love with the small piano in and would frequently invite himself over to his friends apartment to plunk and poke at the keys.
Herbie's childlike envy and fixation on his friend's piano led him to pester his own parents until they eventually gave in and bought him a used, $5 piano of his own. Music was already an important part of the Hancock family; His mother valued an appreciation of music (classical music in particular) as being a sign of great culture, and it wasn't long before Herbie was enrolled in classical piano lessons.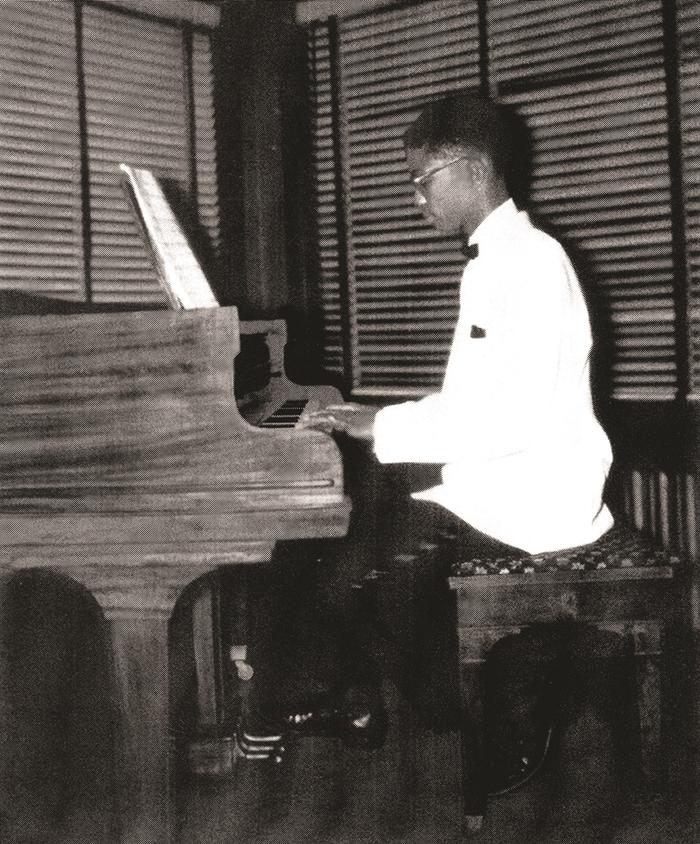 Herbie Hancock took his lessons more seriously than most of his fellow students and continued to study and practice for years after many other young students had moved on to sports or other interests. Herbie was eventually entered into, and won, a competition held by the Chicago Symphony Orchestra.
His prize for winning the competition was an opportunity to perform with the Chicago Symphony Orchestra in front of a full house, which he did to great applause and appreciation. His reputation as a promising young concert pianist was all but solidified.
Only a few years later, while watching a high school recital of a Jazz trio, would Herbie's focus shift dramatically to Jazz piano. He began studying his own small collection of Jazz records at home more closely and taught himself to play the various parts by sitting at his piano hours each day, mimicking what heard in the grooves of George Shearing albums.
Years later, despite an attempt to earn an Engineering degree at college, Herbie Hancock accepted that his primary focus in life would be music. Instead of earning his degree he moved back home to Chicago and began his journey to becoming a full-time Jazz musician.
The Beginnings – Donald Byrd and New York
Herbie was fortunate to meet and tour with Donald Byrd early in his career. Byrd liked Herbie, saw his potential, and took on the role of mentor for the young pianist. Though he was still in his early twenties Herbie soon re-located to New York to perform with Donald Byrd's band regularly.
During this time Herbie was also beginning his career as a songwriter and band leader in his own right. His first album (Takin' Off ) was released in 1962 by Blue Note records and considered a commercial success after hitting number 84 on the Billboard 100 (competing against more popular genres like pop, rock, and R&B) thanks to the album single, Watermelon Man.
When Watermelon Man was re-recorded by Latin Jazz percussionist Mongo Sanatamaria the following year, it became an even bigger hit when it reached number 11 on the Billboard charts. These commercial successes proved that Herbie was more than just a Jazz musician, he had the potential to be great composer as well.
Thanks to advice from his friend and mentor, Donald Byrd, Herbie had already established his own publishing imprint in advance of the Blue Note deal, meaning all publishing rights (and the financial rewards that came with it) for Watermelon Man (and all songs written by him) would belong to Herbie. Business decisions like this would ensure that Herbie was able to keep his head above water and thrive, financially, throughout his long career.
Slowly building up his reputation as a talented and reliable performer, Herbie continued to pick up supplemental work as a fill-in pianist for a variety of Jazz groups while continuing to work on his own solo material. A short period of working with Eric Dolphy, a leader of the burgeoning avant-garde Jazz movement, opened Herbie's mind and ears to new ways of playing and performing. Herbie knew the rules of Jazz all too well, and was now learning to break those rules with confidence.
Miles Davis and the 2nd Great Quintet
Herbie Hancock joined Miles Davis's second great quintet in 1963. The impression left by Miles during the five years that Herbie worked for him was profound and can't be overstated. This is true of almost any musician lucky enough to have worked with the legendary musician.
Miles Davis as a band leader was known to develop his bands through unconventional direction and freedom to explore new ideas, particularly on stage and in rehearsals. Herbie would learn to flex his technique by bending to the oblique and sometimes confounding direction of Miles.
Miles taught Herbie how to not play when the absence of an instrument could have greater impact than simply filling the available space, or how to play the notes that weren't obvious or expected rather than falling into the same patterns over and over. Miles taught Herbie to not rely so heavily on his dominant left hand, allowing for more space and forcing him to think differently about where his instrument fit into the overall performance.
It was also Miles who recommended that Herbie seek out and hire a bass trombone player for his new album, Maiden Voyage, when trying to replicate the lushness of Gil Evans' collaborations with Miles. It was Miles who insisted that Herbie play a Fender Rhodes electric piano, rather than his preferred acoustic. Each of these experiences would inform the decisions Herbie made when piecing together what would, eventually, be known as the Mwandishi band.
Five years of working with Miles had helped Herbie to mature as a bandleader, and gave him tremendous confidence to try out his own new ideas immediately after that part of his musical career somewhat unexpectedly (but also at just the right time).
The Herbie Hancock Sextet and Fat Albert Rotunda
Fresh out of Miles Davis's Quintet, Herbie was now ready to take on the role of band leader full-time.
Warner Bros. records would like to re-write history and have you believe that the Mwandishi era of Herbie's career began with him signing a contract with the label, and they have even gone so far as to re-package Herbie's inaugural Warner Bros. release, Fat Albert Rotunda, as Part One in the famous trilogy of Mwandishi records.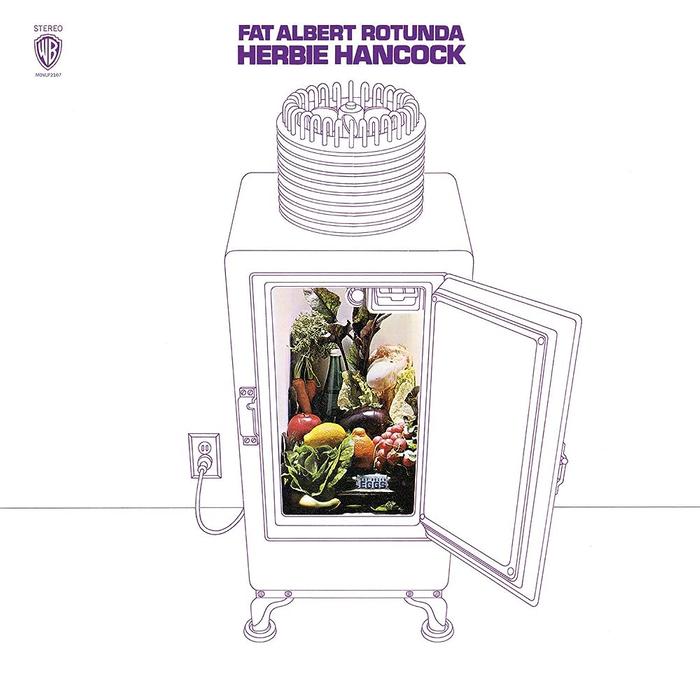 I'll be very clear in stating that Fat Albert Rotunda is unequivocally not related to the Mwandishi era in any way. The performances on Fat Albert Rotunda are solid but here is very little crossover in personnel. It's a completely different world and may not appeal to hardcore fans of the Mwandishi material at all.
Warner Bros. decision to include Fat Albert Rotunda in boxed set releases that are meant to target the Mwandishi material is a marketing decision, and to dip your toes into the Mwandishi records through Fat Albert Rotunda would be a mistake.
Herbie Hancock – Mwandishi
The 13-minute Ostinato (Suite for Angela) opens with an ambient wash of echoplex affected keys, but the theme is established soon enough by Bennie Maupin's bass clarinet, well-grounded and made consistent by Buster Williams' electric bass. The pace holds steady, and the mode feels consistent for the duration even as occasional changes to the signature play with the listener's sense of time.
The use of two distinct drum channels (with a gentle phasing effect on at least one of them) contributes to the subtle disorientation. Ndugu Leon Chancler is co-credited with Drums and Percussion on the album sleeve, so it's likely him in the channel opposite Billy Hart.
The two drummers complement each other well throughout the duration, oftentimes playing wilder and freer than the rest of the ensemble while not going totally off-track.
The exotica-tinged You'll Know When You Get There opens with the signature vibrato sound of a Rhodes piano. There's more space and less weight than Ostinato (Suite for Angela). Bennie Maupin picks up the flute halfway into the 10 minute recording, Billy Hart keeps the time and Buster Williams alternates between finding the path forward and playing free.
The final highlight piece is a sidelong opus written by Julien Priester called Wandering Spirit Song. It takes a while to get going, honestly, but the excitement is exponential when it does.
Despite its position as Herbie Hancock's least commercial record to date, the public had already been primed a year earlier by Miles Davis's more challenging Bitches Brew, and Mwandishi feels a bit polite by comparison.
Herbie Hancock – Crossings
The second album in Herbie Hancock's Mwandishi trilogy, Crossings, is where things start to really open up. The sound palette has become much more varied and detailed.
Individual instruments and solos are allowed to pull focus much more clearly than the washed out palette of the preceding Mwandishi record, while layers of psychedelic and electronic soundscapes provide a craggy substrate for an ecosystem of skittering noise and acid washes as they ooze, slink and permeate every dark corner.
The introduction for opener Sleeping Giant is a cacophony of percussion sounds over gurgling and shimmering chirps and electronics all interacting and communicating in a way that sounds totally free and totally alive.
Eventually, an obelisk-shaped drone pulls focus. At the drone's apex Herbie's electric piano and Buster Williams' electric bass guitar funnel in to fill any unoccupied spaces, roping everyone forward into their wake.
At nearly 25 minutes in duration, Sleeping Giant is an epic piece of music, traversing an evolving landscape of musique concrète, classical, jazz-funk and electronic noise.
After a few dramatic strikes from Herbie's piano, we are introduced to the massive sound of an analog synthesizer, followed by acoustic instruments competing for space in a buzzed and whining synthetic world of sounds and textures.
The third and final track, Water Torture, also written by Bennie Maupin, exhibits Gleeson's experimental synthesizer work more sparingly over its 15-minute duration, but the experimental spirit remains intact as a slow, lean, confident rhythm section struts along. Acoustic instruments are played swiftly and lightly in the background, evoking something alive but small, electronic, malformed and alien.
There are voices, real and perceived, blending with Herbie's keyboard and effects until the final half where things get progressively funkier until a crescendo and collapse of acoustic and electronic instruments brings everything to a cinematic drone that could easily be mistaken for an early Tangerine Dream recording.
The loping rhythm returns for a minute before sinking again into a new drone, this time joined by the distant sounds of Eddie Henderson's trumpet and finishing with the held sample of a modulated tone.
Herbie Hancock – Sextant
For Sextant, Herbie Hancock was no longer on Warner Bros. Records, moving instead to Columbia Records, a label that would continue to release records by him over the course of the next ten years.
Sextant is by far the funkiest of the Mwandishi records; more accessible than both Mwandishi or Crossings in terms of commercial potential, and the precursor to one of the most successful periods of Herbie Hancock's career (Herbie Hancock's Head Hunters was right around the corner, after all).
Regardless of this new and evident lean toward mass appeal, the record begins with what might be the single most avant-garde introduction to any jazz fusion or jazz-funk album even to this day. This first minute Rain Dance consists of little more than intersecting modular synthesizer rhythms and could easily be mistaken for one of Morton Subotnick's pure electronic exercises on the Buchla synthesizer.
The sound of the synthesizer drops for moment and there's a crescendo of bass and drums. The electronic rhythms return with some new layers of chaotic chirping sounds, and the rhythm section responds. Herbie joins in on his electric piano and everyone gets along for a minute or two before dropping out and letting the electronics take center stage once again for the final half of the piece.